A love of tradition and territory with an eye to the future.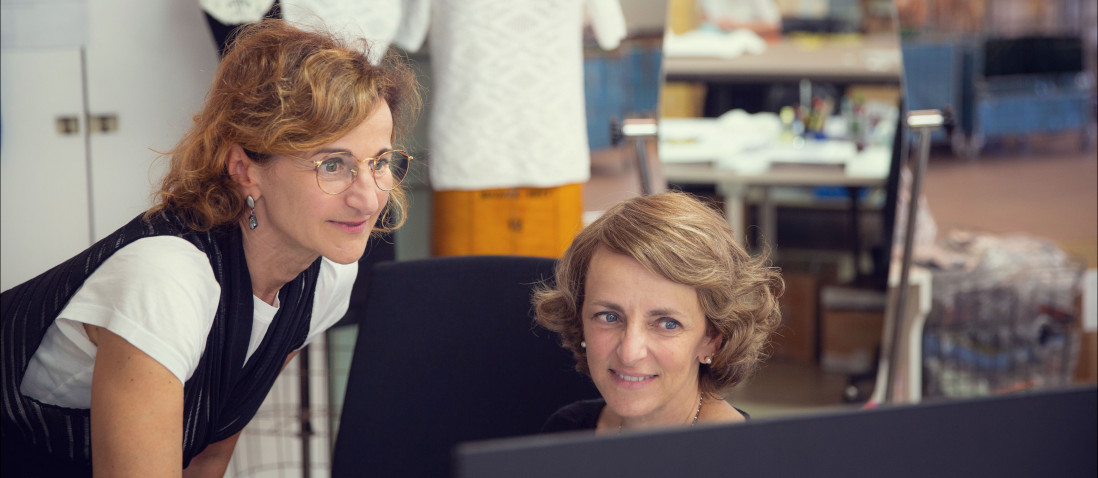 A vision of sustainability
For us, the link with tradition, craftsmanship and the territory has always been a source of inspiration, as well as the primary motivation for our daily work. This is accompanied by constant attention to the theme of sustainability, in all its facets – not only the environmental, which is linked to our products and the processes that lead to their creation, but also the social, directly connected to those who work alongside us every day, as well as the local communities and to future generations.
Respect for the environment
At M3 Knitwear we have an eye toward the future. We want to contribute to the wellbeing of the community and the environment in which we operate, making ourselves promoters of a different way of making and producing, respecting the planet in which we all live. With our latest investment, despite the difficulties linked to the pandemic, we replaced the old boiler with a new generation system capable of recycling the steam generated. In addition, we committed to reducing plastic waste by introducing water dispensers and personalised water bottles for each employee.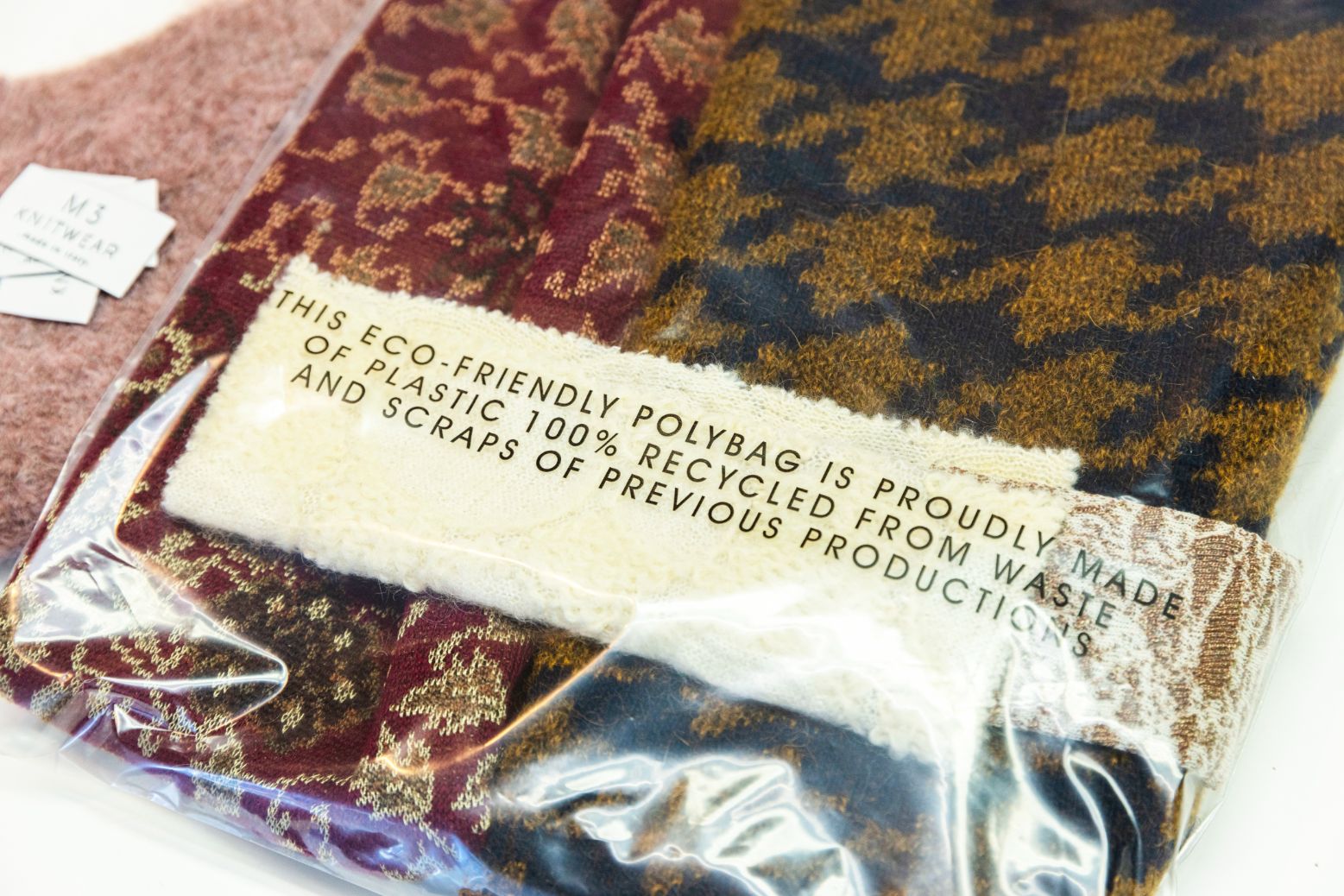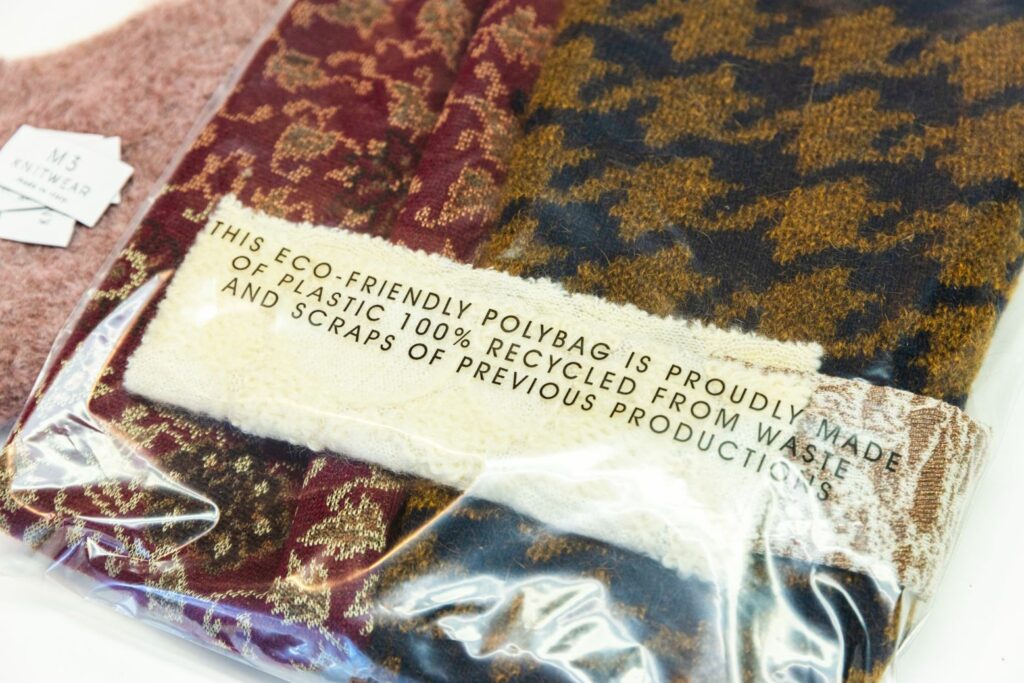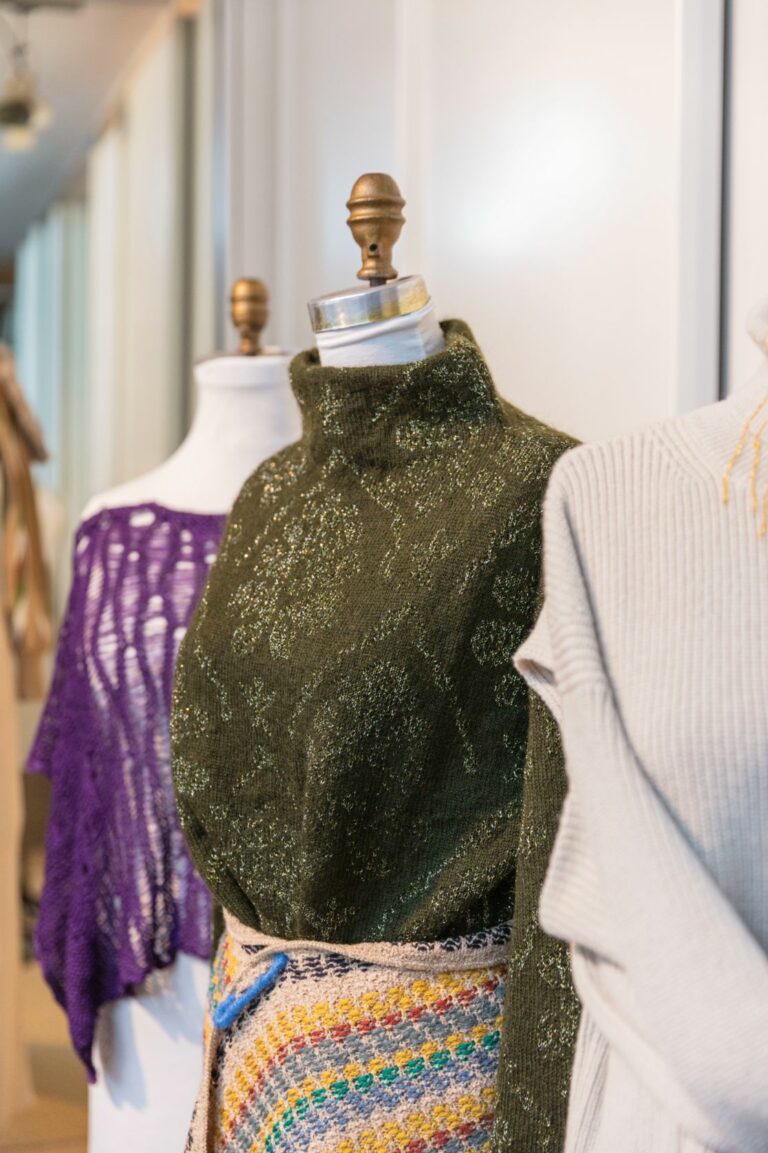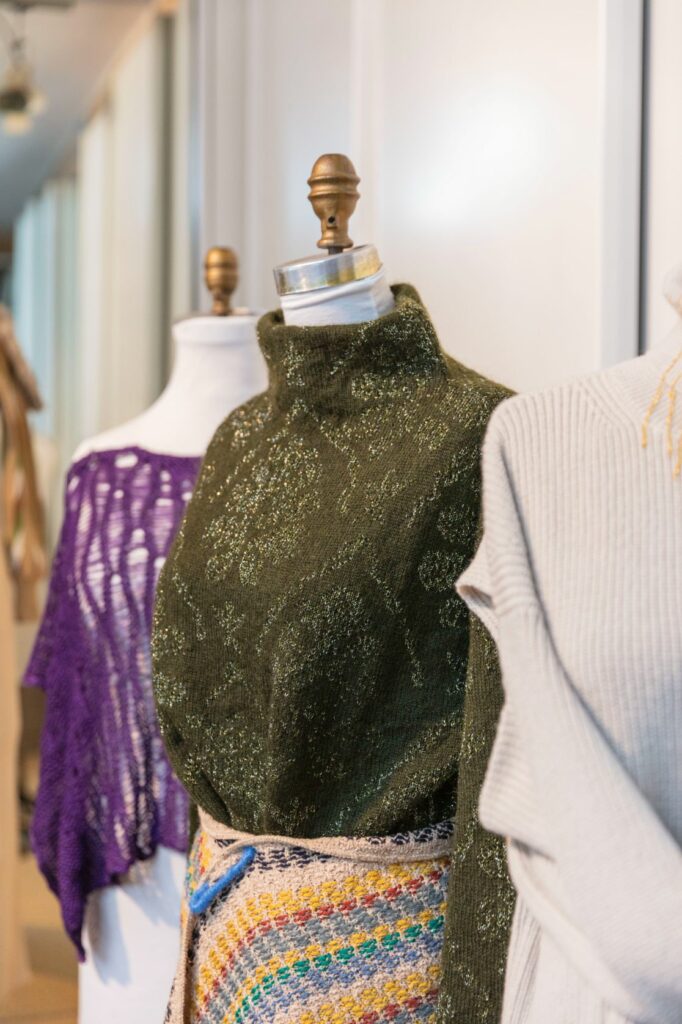 Rethinking craftsmanship
The focus on the sustainability of our product is first and foremost about limiting waste. We choose certified and tracked raw materials and turn them into high-quality, durable garments. Each yarn used in the knitting mill is a treasure that should not be wasted. That's why excess or defective fabrics are reused in new forms, without anything being wasted or thrown away, in accordance with a generations-old habit, dating back to the days when everything was precious.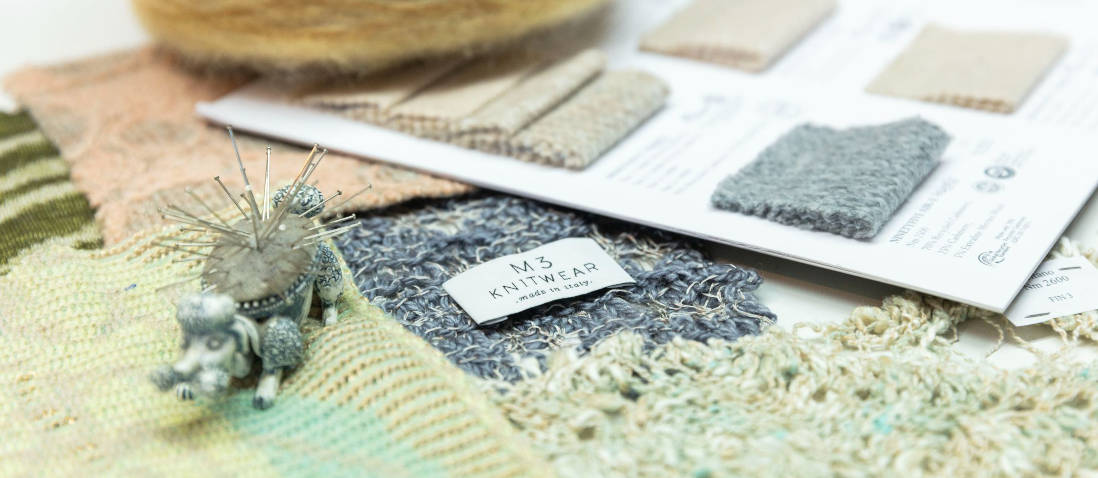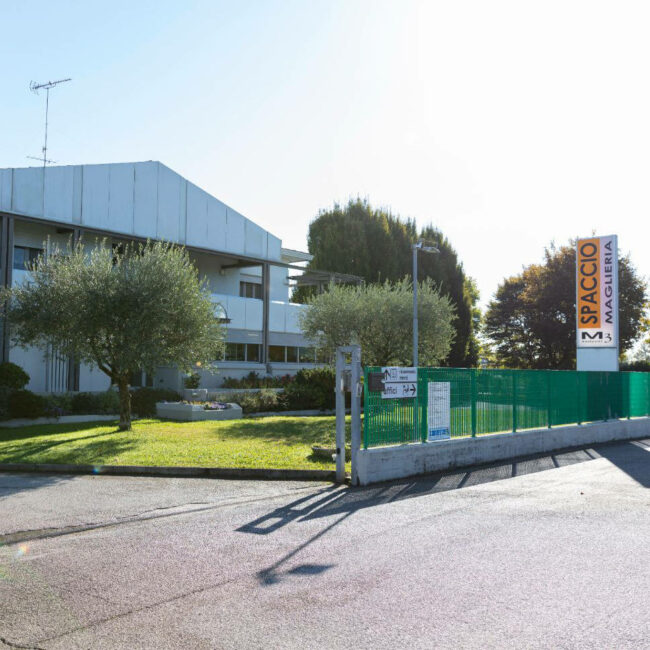 Being part of a territory
The identity of M3 Knitwear is profoundly linked to a typically Italian territory and culture. Our garments are totally Made in Italy. We look for the best raw materials, strictly Italian-made, and we collaborate exclusively with local textile realities of excellence.
People first
We believe that social sustainability is a fundamental but often forgotten principle. That's why lending your skills to M3 Knitwear means having the best working space, thanks to a bright, safe and clean environment. Moreover, our strong attachment to the community in which we are located has always led us to contribute to the many local initiatives by supporting sports, cultural and voluntary associations, as well as municipal initiatives aimed at supporting the wellbeing of the community.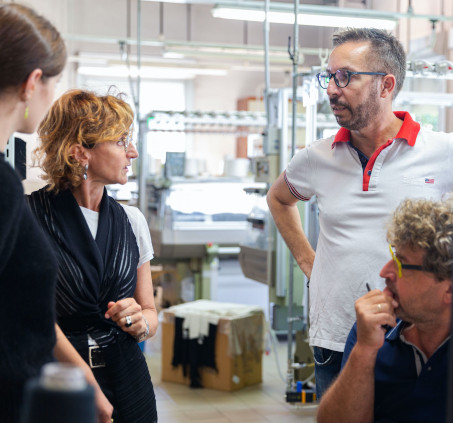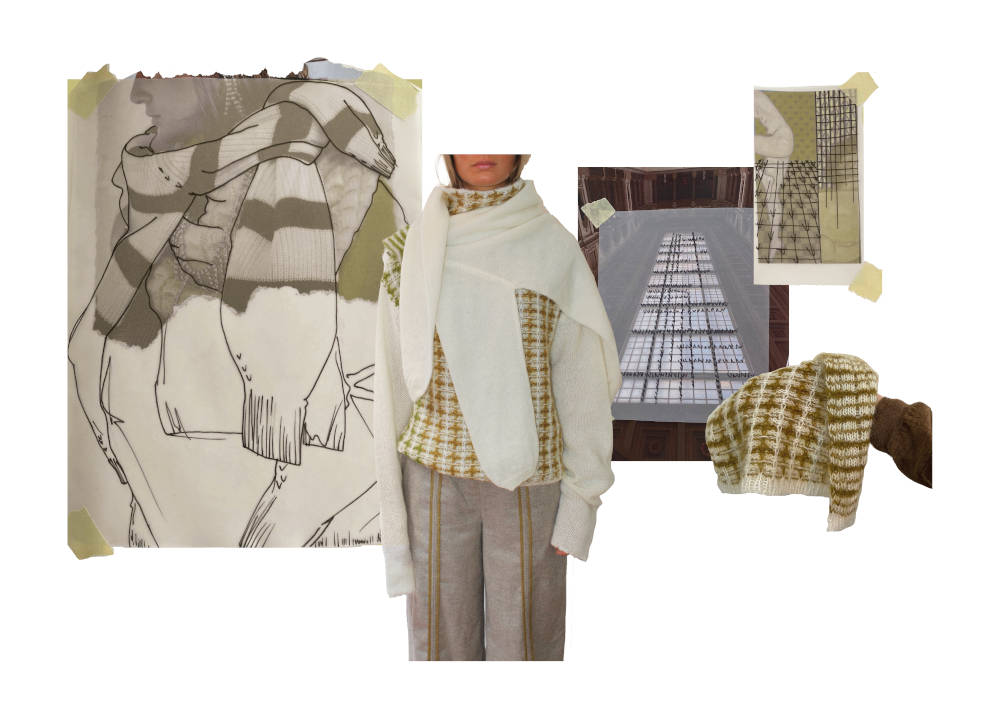 Working with the future
For us, the new generations are a priceless treasure and a very important value for the future of knitwear, a highly valuable reality in the Italian manufacturing industry. This awareness has led us to collaborate with numerous schools and universities, making our studios, the know-how of our employees and our machinery available to students interested in this world. This awareness has led us to collaborate with numerous schools and universities, making our studios, the know-how of our employees, our machinery and all types of material available to students interested in this world. In this way, each of them can experience what they have learned at school in practice, but above all breathe in the scent of dedication and passion for an activity that is appreciated and recognised all over the world.